Animal Medical Clinic: One of the Best Animal Hospitals in Tallahassee, FL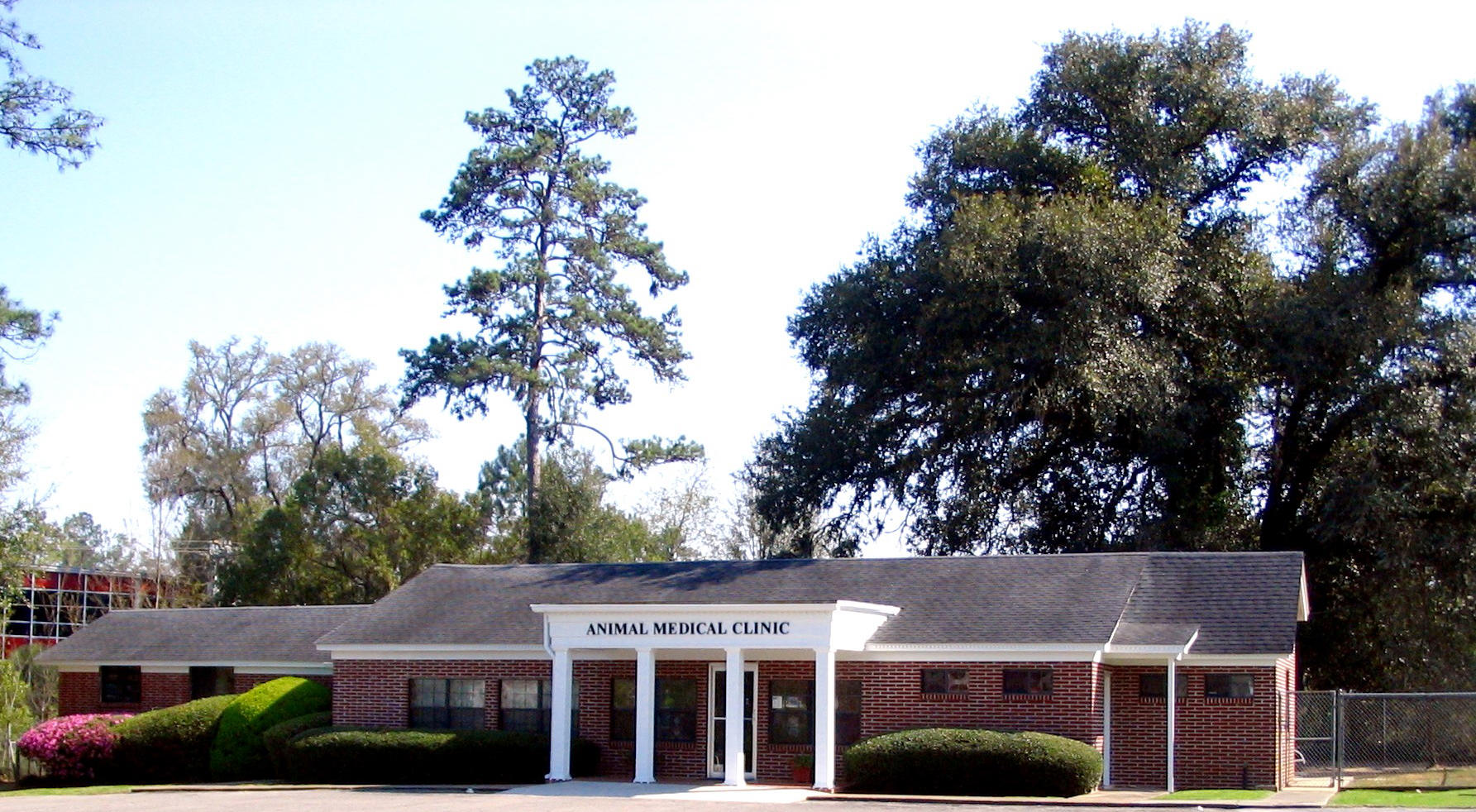 Animal Medical Clinic has been serving cats, dogs, and people for over 30 years. We are a full-service companion animal hospital in Tallahassee, FL, dedicated to improving the life and health of yourpets. We understand that your pet is an important part of your family, so we'lltreat your pet as we would treat our own.
Friendly Services for You and Your Pets
Routine health screening is important for maintaining the health of your pet. Thorough check-ups and preventative care can stop serious health problems before they start. With the latest diagnostic and therapeutic tools available, our experienced veterinarians will quickly spot any problematic conditions. We will then provide reliable treatment to keep your pet in tip-top shape.
We offer a wide range of veterinary services, including the following:
Vaccinations
Spaying and Neutering
Dentistry
Surgical Services
Ultrasound and Other Diagnostic Services
Pharmacy
For a full list of clinic services, click here.
Get to Know Our Friendly Staff
Our clinic has two experienced veterinarians: Tim Mountain and Lacy Douglass. Both veterinarians are members of the American Veterinary Medical Association as well as Florida Veterinary Medical Association. They take special interest in providing the utmost care for dogs and cats, so you can rest assured that your pets will be in good hands.
Additionally, we have a dedicated support staff of veterinary and kennel technicians who are well-trained in pet care. When your pet comes in for a checkup, we're ready to help your furry companion feel comfortable and safe.
Improve Your Pet's Quality of Life
If you want to take the best care of your pet, then make sure it gets the best medical care available. Our highly trained veterinarians in Tallahassee, FL, are ready to help you and your pet as soon as you walk through our doors.
Please call 850-878-8288 to schedule an appointment, and we'll take care of all your pet health needs.
Payment options:




We also offer financing thru CareCredit

At this site, you will find information about our practice philosophy, our services, helpful
forms to assist you and an extensive

Pet Medical Library
for you to search for additional pet health care information.